USED CAR DEALERSHIP IN NJ
For those looking for a used car dealership in NJ, Richard Lucas Chevy is the perfect place to be. Not only do we have an incomparable inventory of used cars, trucks, and SUVs, but we strive to make shopping for a new car as simple as possible. Our process starts with making sure every vehicle on our lot is personally inspected by our factory-trained staff to ensure everything is in working order. Our finance team then works with you one-on-one to determine which financing options are best for your budget and financial situation. We also understand that shopping for a new vehicle can be stressful and confusing, which is why we stand by our customers to make sure you're comfortable and confident every step of the way. Our goal is to watch you drive away in your new-to-you vehicle with a smile on your face and a payment that works for you.
Additionally, we provide plenty of helpful services for our customers, including free loaners, free multi-point inspections, and a certified service team that can help you feel confident about every inch of your used vehicle. From regular maintenance to unexpected troubleshooting problems along the way, our team sticks behind our customers. Whether you're looking for a new, used, or Certified Pre-Owned vehicle, make Richard Lucas Chevy your first and last stop in your shopping experience.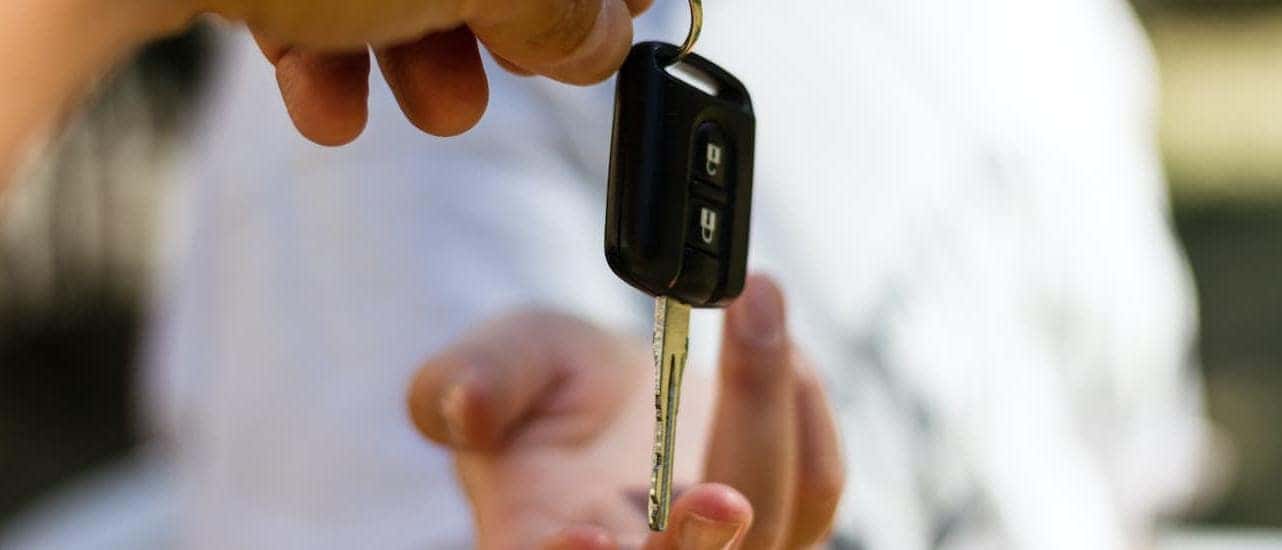 Which Used Cars Get Great Gas Mileage?
Owning a car can be very expensive, especially if you find yourself with a model that guzzles gas. To avoid paying a lot of money for fuel and filling up your car all too frequently, consider shopping for a used car that gets great gas mileage. Luckily, we live in a day and age where this is pretty easy. Many auto manufacturers are working on making their vehicles more fuel-efficient without sacrificing power and good looks, so you should have plenty of options on any used car lot.
Take the 2017 Nissan Altima, for example. This midsize sedan checks off nearly all the boxes when it comes to being the perfect practical daily driver. Two engines are offered in the 2017 Nissan Altima, so be on the lookout for the 2.5-liter inline-4. With 179 horsepower and 177 lb-ft torque, it's in the comfortable range for midsize sedans, but the fuel economy is the real selling point. With the ability to make 27 MPG in the city and 39 MPG on the highway, you'll be able to save plenty of time and money when it comes to fueling up.
Another used car that will help you save money at the pumps is the 2015 Chevrolet Cruze. Three engines are available on this year and model, including the standard 1.8L inline-4 and its turbocharged version. The Cruze Eco can muster up 42 MPG on the highway when the manual transmission is selected, though the base engine is pretty economical, too, with 22 MPG in the city and 35 MPG on the highway, even when the automatic transmission is selected. The winner here is the unlikely but terrific 2.0-liter turbocharged diesel inline-4, which provides an astounding 27 MPG on the city streets and 46 MPG on the highway.
Of course, any list regarding fuel efficiency would be remiss if it didn't include the Honda Civic. The 2018 Civic is a particularly good year, not only because the standard features in even the base model cover everything a driver might need, such as a rearview camera, Bluetooth connectivity, and LED daytime running lights, but mainly because of the impressive fuel economy. While there are plenty of different trims and body configurations available, most 2018 Civics get between 28 and 30 MPG on the city streets (and above!) while the highway rating hovers around 40-42 MPG.
Which Used Cars Have the Best Luxury Features?
This is a hard category to judge because everyone has different preferences when it comes to comfort and convenience features. Still, there are few options that stand out when it comes to overall luxurious offerings.
Take, for example, the 2019 BMW 5 Series. Not only does it offer a sympathetic amount of trunk room for the traveler, golfer, or shopper, but the turbocharged engine provides a silky smooth, and responsive ride. When it comes to features, the 540i steps it up yet another notch, with remote control parking, an infotainment system that responds to gestures, and power-adjustable, heating, cooling, and massaging front seats.
There's also the 2017 Genesis G90, which has been almost universally described as "loaded." Hyundai's luxury brand includes Nappa leather upholstery, a power-adjustable driver's seat, power sunshades for rear side windows, and features that seem impossible, like power-adjustable rear seat headrests and lighted vanity mirrors in the back.
When it comes to sophisticated good looks, the 2018 Audi S4 has one of the more stunning cabins you can find in a used car. Sure, there are massaging seats and a 12.3-inch Virtual Cockpit, but it's the panoramic sunroof, the quilted Nappa leather seats, and the minimalist feel of the brushed nickel, clean-lined interior that gives it a truly opulent feel.
Which Used Cars Hold Their Value?
Choosing which vehicles hold their value over time can be a difficult proposition. After all, there are a lot of variables that go into the value of a vehicle, including how well it's maintained throughout its life, any upgrades or optional features that are added to it, and so on.
One vehicle that has popped up as a used car that holds its value after five years is not only an SUV but a wild card at that: the Jeep Wrangler. It turns out that even though most people drive their Wranglers hard off-road, the vehicle is designed for it. That leads to longer durability and better performance in a variety of conditions over a longer period of time. On top of that, the Wrangler is surprisingly affordable right off the lot.
The Toyota Corolla is also a vehicle that starts at a reasonable price, but like the Wrangler, it continues to hold its value for many miles and years to come. Unlike the Wrangler, you should not attempt to go off-roading or ford water with your Corolla unless you make significant modifications to it, but it is a comfortable, convenient, and practical way to get from Point A to Point B.
Again, Honda makes the list, this time with the CR-V. Looking back at the 2016 version, which would now be surpassing that 5-year mark, the CR-V is well equipped, quiet, and fun to drive, making it a near classic among SUVs. Many drivers agree that this SUV drives more like a car, joining the proposition of "plenty of room" to "practical daily driver."
FIND YOUR USED CAR AT RICHARD LUCAS CHEVY
We often think of shopping for a used car as a huge chore, and it's true that there's a lot to think about when you're first getting started. With so many different used cars out there, it's hard to decide what to look at first, which can lead to seemingly endless research. You may decide to start with the aspects of the car that mean the most to you, whether that's fuel economy, a luxurious cabin, or being able to resell the vehicle down the road at a minimal loss.
Another approach is to stop by Richard Lucas Chevy in Avenel, NJ. Our friendly and knowledgeable sales staff can help you organize these preferences and search our inventory for options that can meet all of your needs at a price you'll appreciate. Take a look at our online inventory, or stop in today to get started on a new journey in a fantastic used car.