STATEN ISLAND USED CAR DEALERS
Anybody who has ever been to Eastern New York is well aware of the number of Staten Island used car dealers. Considering how small the island is, it's actually quite impressive. This could be a good thing if you like having options, but if you just want a reputable used car dealer, one place that can solve all your used car needs and stand by its products, how do you know which one to go to? What sets one dealer apart from all the rest?
Buying a used car shouldn't be a confusing or stressful experience. You should be able to get a high-quality vehicle at a fair price, without the hassle of going from dealer to dealer, trying to figure out if a car is worth it. It is because of our commitment to putting our customers first that so many people claim Richard Lucas Chevrolet is the best Staten Island used car dealer. There are many options out there, but when you visit us, you will know that you are in good hands.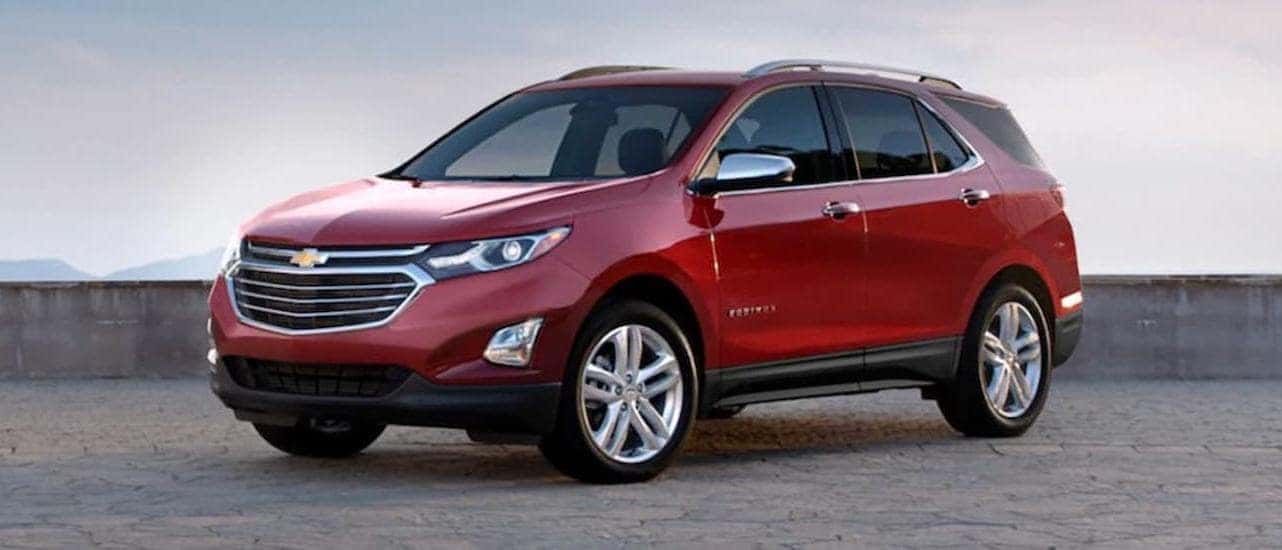 Benefits of Shopping at Richard Lucas Chevy
There are many benefits to shopping for used cars at Richard Lucas Chevrolet. First and foremost, you've got our exquisite customer service. At our dealership, we take great care to train each and every member of our staff to always put the customers' needs first. You don't need to worry about walking into our showroom and standing around waiting to be served. We will always put the customer's needs first, no matter what else is going on.
However, the perks of car shopping at Richard Lucas Chevrolet go beyond just a wonderful customer experience. One advantage that our customers are particularly excited about is our on-site parts and service center. Only the very best car dealers have a parts and service center.
Why does this matter to you? Because no matter how well you take care of your vehicle, you are going to need to bring it in for a service or maintenance check at some point in time, and you want to make sure you are bringing your vehicle someplace you can trust. It can be nerve-wracking entrusting your car to a total stranger, which is why Richard Lucas Chevrolet always makes sure to hire the very best mechanics. You can rest easy knowing you'll get your car back from us in tip-top shape.
Our highly rated finance department is another benefit available to you when you shop at Richard Lucas Chevrolet. Not everybody can afford to put down cash for their new vehicle purchase, and that's where our financing department comes in. After you've picked out the vehicle you want, we will work with you to get that vehicle at a price you can feel comfortable with; a price you can afford. You shouldn't have to destroy your budget in order to keep yourself safe and comfortable on the road.
Finally, we've got a large selection of premium vehicles, both new and used, so you're sure to find exactly what you're looking for at Richard Lucas Chevrolet. We quite literally have hundreds of vehicles for you to choose from, spanning over many styles and models. Whether you're looking for a van, a truck, an SUV, or a commuter car, we've most definitely got you covered. And of course, our inventory includes brand-new, used, and certified pre-owned choices.
Used or CPO?
If you're not in the market for a brand new car, you are going to be considering either a used car or a Certified Pre- Owned (CPO) car. So what are the benefits of a used car vs a CPO car? Why should you pick one over the other? When you buy a used car, you are going to have a larger span of makes and models to choose from. At Richard Lucas Chevrolet, we offer a wide variety of CPO Chevys models, but shopping for used cars opens you up to options from other reputable car manufacturers. Having a few more choices is one benefit to buying a used car over a CPO car.
Another reason to consider a used car over a CPO car is the price. Because they don't come with any factory- certified pre-checks or guarantees, used cars tend to be cheaper upfront. If you are on a tighter budget, it is worth considering a used vehicle.
On the other hand, when you buy a CPO Chevy from Richard Lucas Chevrolet, you are getting a vehicle that has been thoroughly checked and vetted. Our skilled mechanics go over every inch of a CPO vehicle before signing off on it. And to back up our inspections, CPO models come with extended warranties from Chevy itself. They have both overall bumper-to-bumper coverage as well as a separate warranty for the vehicle's powertrain. When your CPO model needs a major repair before you hit this time or mileage limit, your repairs will all be covered by the dealership.
A CPO vehicle from Richard Lucas Chevrolet also comes with roadside assistance and courtesy transportation. This means that should you ever break down at the side of the road, we'll take care of you and get you where you need to be until your vehicle can be repaired. This kind of guarantee allows for plenty of peace of mind as you know you won't need to pay for anything major on your vehicle anytime soon. Finally, our CPO vehicles also come with a three-day/150-mile exchange policy, which means if you change your mind within a few days and miles of bringing home your new CPO vehicle, you can bring it back for a full refund.
Used SUVs
Whoever said size doesn't matter was probably not talking about an SUV. Sport Utility Vehicles come in all different sizes, ranging from subcompacts like the Chevy Trax all the to three-row full-size beasts like the Chevy Suburban. So the key when buying a used SUV is to find the right size to fit your needs.
Most used SUVs fall into one of four categories. As already pointed out, the smallest are often called subcompact or small SUVs. Like the Trax and the Trailblazer, these will often have room for up to 5 passengers, although the back seats on some models can feel a little cramped. In other words, if you are looking to drive long distances with more than two or three passengers, these may not be the best choice of used SUV for you. However, if you want a great vehicle for commuting to school or work, a small used SUV may be the ideal choice. These will usually get the best fuel economy of any of the four sizes, and the rear seats can easily fold down to turn your small SUV into a hatchback on steroids with plenty of room for cargo.
The second size of SUVs is often called crossovers or compact SUVs. These vehicles are best exemplified by models like the Chevy Equinox, Toyota RAV4, and Honda CR-V. These are about the same size as a midsize sedan and offer about the same interior space as these cars. However, they also provide more trunk space with the ability to fold down the rear row to give you plenty of room when you need to move things. They also have a roomier back seat than subcompact or small SUVs, so you can use them for road trips for up to five passengers. Crossovers are excellent vehicles for young couples just starting to grow their family or a pair of retirees who want the advantages of a roomy backseat for going out with friends and family members.
Probably the most popular size is midsize SUVs. There are two types of midsize SUVs, ones with two rows of seats like the Chevy Blazer and three-row midsize SUVs like the Chevy Traverse and the Honda Pilot. Two-row midsize SUVs can seat up to five people and are often the vehicle of choice for folks who love the outdoors. These rugged vehicles are great for off-roading, pulling campers or boats, and exploring the wild. They also tend to have larger trunks than three-row midsize SUVs. The three-row models are great for large families and folks who want to use their SUVs for moving things, as most models are able to comfortably seat up to eight passengers. Folding down the two rows of seats in the back can often free up plenty of room, making these models quite versatile.
The largest used SUVs are the full-size ones like the Chevy Suburban, GMC Yukon, Cadillac Escalade, and Chevy Tahoe. These give you the most interior space in both the passenger compartment and the trunk, so you can carry up to eight passengers and still have plenty of room in the trunk for everyone's luggage. The only downsides to full-size SUVs are that they often don't get as good fuel economy as other models, and they also are not as maneuverable. Still, if you need plenty of space for everyone, you just can't beat a used full-size SUV.
Used Trucks
Just like used SUVs, you need to think about size when choosing a used truck. In addition, there are two other factors to consider: choice of powertrain and drivetrain. Most used trucks come in three different sizes: midsize, full-size, and heavy-duty. Used midsize pickups are great models especially if you are new to trucking. The payload gives you more space than comparably sized cars and SUVs, while midsize trucks are still pretty easy to drive, even for newcomers. Examples of midsize trucks include the Chevy Colorado, GMC Canyon, and Ford Ranger.
The most versatile trucks are full-size pickups. Whether you're looking at a used Ram 1500, Chevy Silverado 1500, or Ford F-150, you are going to get more options and choices with a full-size pickup than any other model of truck. This is for two reasons. First, they are the most popular size, so more full-size trucks are built than any other pickup truck sizes. Second, most trucks give you a choice of cab size, from two-door regular cabs with one row of seats to crew cabs and extended cabs with four doors and two rows of seats. Also, most automakers offer more trim levels and special editions of full-size trucks than any other model, giving you plenty of options to choose from. Finally, with a full-size truck, you can choose between those built for more commercial purposes that can tow heavier trailers and those designed for consumer use with luxury features like leather interiors and advanced infotainment systems.
The largest used trucks are heavy-duty ones like the Chevy Silverado 2500, Ram 3500, and Ford F-450. Just like their name implies, these are built to handle the toughest jobs and will have the capability of carrying the heaviest cargo payloads and towing the largest trailers. These are ideal for people who need to tow heavy equipment for business or large mobile homes for pleasure.
Regardless of the truck size, most automakers offer trucks with a number of options when it comes to the powertrain and drivetrain. For example, you should be able to find a diesel engine option on most used trucks. Although these will often increase the price of the truck, they will reduce fuel consumption while boosting the towing capacity of the truck since diesel engines tend to generate more torque than conventional gas engines.
The choice of drivetrain will also impact the price of your used trucks. Most trucks come with a choice of rear- wheel or 4-wheel drive. Rear-wheel drive trucks tend to be less expensive than comparable 4-wheel drive models, even though having rear-wheel drive increases your truck's trailer rating. But, four-wheel drive trucks will have better traction for inclement weather. Also, if you want to go off-roading in your truck, then having four-wheel drive is a necessary prerequisite to this type of activity.
Used sedans, Coupes, and Sports Cars
As most folks may know, the key difference between a sedan and a coupe is the number of doors: sedans have two and coupes have one set. Both have two rows of seats, but coupes tend to have smaller rear seats than sedans. Also, there are hatchbacks, which are a sedan or coupe with a trunk that opens out like one on an SUV. These tend to give you more trunk space than either sedans or coupes. An example of a used hatchback coupe is the Chevy Spark, which gets great gas mileage and is a fun little car to drive. Used sedans include the midsize Chevy Malibu and Chevy Cruze and full-size Chevy Impala. These models provide larger engines, more passenger space, and, often, more luxury details than coupes.
Sports cars are another category of vehicle altogether. Where sedans and coupes are built for fuel economy and creature comforts, sports cars are built for speed. Whether you are looking at a used two-door Chevy Camaro or Chevy Corvette, or a used four-door Dodge Charger or Ford Mustang, you are getting a vehicle where performance is the key. While the price tags for many of these muscle cars when purchased new, can often be prohibitive to most folks, buying one used gives you the opportunity to get behind the wheel of a high-performance vehicle at a great price, allowing you to push things to the limit. Sports cars have some of the largest engines found on commercially available passenger cars, surpassed only by those featured on heavy-duty trucks and full-size SUVs. These high-performance powertrains allow you to reach speeds rivaled only by professional racecar drivers.
One thing to keep in mind is that most used passenger coupes and sedans are front-wheel drive. This boosts the fuel economy of these vehicles. In contrast, most sports cars are rear-wheel drive to get the greatest acceleration. Whichever model you choose, buying a used car is a great way to save some money and get more out of our vehicle budget.
Direction from Staten Island to Richard Lucas Chevy
There are two easy ways to get to Richard Lucas Chevy from Staten Island, depending on if you are on the north side of the island or the south side of the island. If you are on the south side of Staten Island, you are going to want to get on 440 to take the bridge into New Jersey. You will then exit onto Interstate 184 West. Stay right to merge onto Highway 9 North and follow it through Avenel until you have passed our dealership on your left. Take a right on S Inman Ave and follow the road straight to make a giant U-turn under the highway. Turn left at the end of the road and then stay right to get back onto Highway 9 headed south. Our dealership entrance will soon be on your right.
If you are coming from the northern part of Staten Island, take Interstate 278 over Goethals bridge. Follow the interstate over the NJ Turnpike and stay in the right-middle lanes to merge on to Highway 9 South. Follow Highway 9 for a few miles until you reach Richard Lucas Chevy, which will be on your right. Congratulations! You have arrived.
What's Next?
There are many places to shop for new and used cars, but only Richard Lucas Chevrolet will provide you with the quality vehicles and unmatched customer service that you deserve. Your consideration means a lot to us, and we appreciate each and every one of our customers. Let us show you how much we appreciate you by allowing us to wow you with our knowledge and expertise. You will not find customer service quite like ours anywhere else. Visit us and find your perfect car today!