Saying "goodbye" is never easy. How many times have you lingered a little too long at a coffee shop, catching up with old friends? Or stayed up long past sunset, making new memories with family? While your relationship with your vehicle is different than that you have with your friends or family, some may argue that they are just as meaningful. Most of us spend a significant amount of our day in our cars, and we rely on them to get us from place to place safely. Therefore, when it comes time to move on to a newer vehicle and start googling "sell my car," you might find yourself unsure of what to do with your old one. Should you try to sell it yourself, or should you sell it to a dealership?
Your knee-jerk reaction might be to sell it yourself. After all, a dealership is just going to turn around and sell it for a profit. That is true, but there's a lot more that goes into a vehicle from the time you sell it to the dealership to its debut on the used car lot. When you sell your vehicle to Richard Lucas Chevrolet, you're not only making sure your old driving buddy is in good hands; you're also saving yourself plenty of time, money, and headache.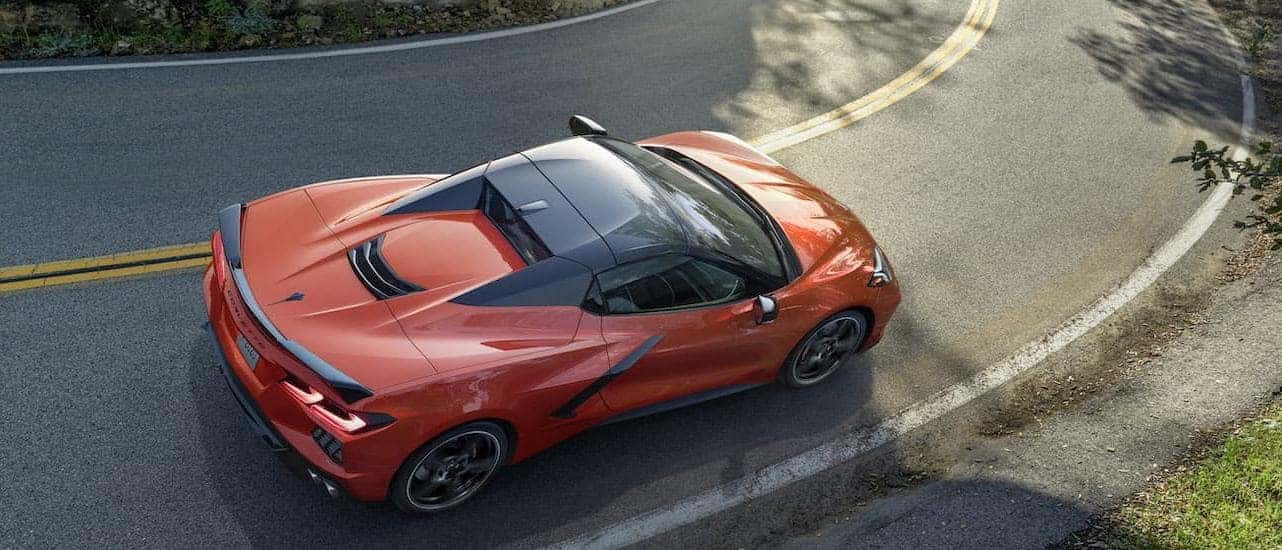 WHY SELL YOUR CAR TO A DEALERSHIP?
In a perfect world, selling a car would be simple. You'd list it somewhere, and hundreds of people would contact you immediately, wishing to buy it at full asking price, cash, sight unseen.
That would certainly be an ideal method for selling anything, but we live in a risk-averse world. Everyone wants to be sure they're getting the best possible deal. No one wants to pay too much. Everyone has been scammed or cheated with a bad deal in the past. Every day we hear about online sales going wrong, and while reputable online selling platforms have several safeguards in place to protect buyers and sellers alike, it feels like there's no such thing as being "too careful."
Instead, you'll likely post an ad and receive emails and texts from virtual tire kickers. You may need to pay a small fee to post the ad, just to put insult on injury. You may get some laughably low offers or unbelievable demands.
Meanwhile, the vehicle you're attempting to sell will sit uselessly in your driveway, parking lot, or worse - taking up valuable street parking. Just when you're about to give up hope, you'll get an offer that doesn't make you wince or scream, and you'll sell your car, likely getting less than you had hoped.
On the other hand, you can sell your car to Richard Lucas Chevy. You won't have to pay for an advertisement or deal with any potential buyers face-to-face. We do all of that. No texts, no social media messages, no strangers showing up in your driveway in the middle of the night - we'll simply agree to a fair price based on the vehicle you're selling, and after some paperwork, you'll walk away with the money. We take care of the rest.
What Do You Need to Do Before You Sell Your Car?
When you're selling your car on your own, there are many steps you'll need to complete before you even get started with writing your sales ad and figuring out where to post it.
First, you'll want to do some research to determine what your car is really worth. That means your particular car - similar models don't count. Factors like age, mileage, condition, where you've driven it, what works or doesn't work, the trim level you chose, even whether someone has ever smoked in it can impact your asking price.
You'll also need to get your car serviced and cleaned. While many of us have no problem giving our car a good scrub-down and vacuum, it will require time, energy, and possibly money, especially if you decide to get your vehicle detailed so it can fetch top dollar. You'll also want to have your car serviced unless you specifically list it in "as-is" condition. Given that a car with a clean bill of health will sell for a higher price than one in poor shape, having your maintenance done prior to listing it may be a worthwhile investment.
Once your vehicle is looking good and driving in tip-top shape, you'll need to take pictures for your ad. Make sure you get all the good angles, as well as interior, dashboard, tires, and under the hood shots. You'll also want to make sure you note any dings, dents, or rust spots, as well as things that could use a little TLC. Any sensible buyer will fully inspect a vehicle to find as many potential discounts as possible.
When you sell your car to a dealership, the process is just a bit different; in fact, it's a lot easier. You'll definitely want to get a feel for what the market value is for your vehicle. And it's not a bad idea to get all of the trash out of the backseat, either. You'll absolutely want to acquaint yourself with every blemish and possible problem since the dealership will notice those, as well.
But while a buyer off the street will be looking at those as reasons not to buy, a dealership will be making a note of things that need to be improved upon before the vehicle is sold. A dealership such as Richard Lucas Chevy has its own service department, which can ensure the car you sell to us is in ideal condition when it leaves our lot for its next chapter.
What Paperwork Do You Need?
You and your car have a lot of history together, and it's a good idea to share that history with any potential new owners. Before you consider selling your car to anyone, gather up the owner's manual, as well as the maintenance and repair records. This information can help a new owner diagnose any future situations while making them aware of what has been done in the past.
Next, you'll want to transfer the title. As the seller, you'll need to fill out the "seller" section on the reverse side of your title. This will include name, address, signature, date of sale, and purchase price. If you are still paying off a loan on your vehicle, we'll work with you to ensure all parties are appropriately paid, including you. That's another one of the major benefits of working with a dealership rather than a private buyer.
New Jersey doesn't legally require a Bill of Sale to be included when transferring a title, but it is highly recommended. When selling your vehicle to Richard Lucas Chevrolet, you'll be sure to receive documentation of the sale, including:
Year, Make, and Model of the Vehicle
Vehicle Identification Number (VIN)
Date of Sale
Purchase Price
Current mileage odometer reading
That way, both you and the dealership will have records of everything that transpired, so you can rest easy no one is going to be questioning the legal ownership of the vehicle going forward.
As the seller, you'll also need to make sure you turn in your license plates at a Motor Vehicle Commission (MVC) location or contact the MVC to transfer the plates to another vehicle registered in your name. Make sure you get a receipt for this transaction while you wait for the state records to update.
Last but not least, be sure to contact your insurance company to cancel insurance on your sold vehicle. Once it's sold, you're no longer liable for what happens to it, after all.
HOW DO I GET THE MOST FOR MY CAR?
When selling your vehicle, you want to get the most money possible; after all, your car is important to you, and you have no doubt put a fair amount of money and time into it. Getting the most for your vehicle is not always as straightforward as it might seem, however, and there are some missteps you can make that will actually end up costing you more money if you are not careful. It is important to note how you plan on selling your car – either privately or to us here at Richard Lucas Chevrolet – as this will greatly impact what you should and should not do to increase your car's value.
Selling your vehicle privately to another person rather than a dealership will typically get you the most money for your car. A dealership needs to consider making a profit on reselling the vehicle, while a private buyer is just looking to get a car they can use. Of course, the major drawback is that when you go with a private seller, you need to make sure everything is done properly for transferring the title, and you should expect them to haggle a lot on the price. You also need to be very careful of scams and other potential risks when selling privately – plus, if you still owe on the vehicle, you will not have many options for private sales.
When you work with an experienced dealership, however, all of these hassles and risks disappear since you know you are selling to someone who can help you throughout every step of the process. Before you bring your vehicle to us to sell it, you should make sure it looks as good as possible and is in great shape. Cleaning your car inside and out is a great way to make it more presentable and get a better offer on it, as is handling routine maintenance like an oil change and other simple tasks.
One thing that might seem a bit counterintuitive, however, is that it is typically not worth it for you to take care of any major repairs or service. Here at Richard Lucas Chevrolet, we have our own service center and experts who can handle repairs, and it will cost us less than it will cost you. The amount of money you put into fixing something big is not going to increase the value of your vehicle to us by an equal amount, so you will likely lose money on making those kinds of repairs. We are much more interested in seeing that your vehicle was cared-for properly, so make sure you follow the service and maintenance schedule for your car.
What Are My Options When I Sell to Richard Lucas Chevrolet?
We have already mentioned that selling your vehicle to a dealership like us is a great choice for a hassle-free experience. What we have not yet talked about, however, is the fact that you also have a lot more options when you sell to us than you will when selling your car privately. With a private sale, you are going to get cash in hand – never accept a check or any type of payment that could be used to scam you – but that is really your only option. Here at Richard Lucas Chevrolet, we can handle a sale in a few different ways to ensure you get the best deal that works for you.
If you are simply looking to sell your vehicle and get money for it today, then that is something we can absolutely do. We make it incredibly easy to sell your vehicle to us, and you never have to worry about any payment scams, theft, or other issues that can occur when you are selling a vehicle to a private individual. Simply bring your vehicle to us; we will inspect it to ensure it is in great shape and then make you a fair offer with no obligation on your part.
If everything sounds good, we will issue a payment to you, and you are free to walk away or take a look at one of our vehicles you might be interested in.
Of course, if you need a vehicle to replace the one you are looking to sell, then coming to us can make your life a lot easier since you can handle all of this in one stop. You should let us know from the very start that you are interested in using your vehicle as a trade-in since that can simplify the process quite a bit. It also makes it easy for us to help you look at what we have to offer and help you find a great vehicle while we inspect your trade-in, which makes the selling and buying process quick and easy.
Here in New Jersey, you can transfer your license plate between vehicles if you have the same name on the registration, so we can take your plates off your trade-in and put them on your new vehicle before you drive away. Best of all, if you are not certain which option is best for you – perhaps you have another vehicle, so you do not absolutely need one, but it could be convenient – then coming to us gives you both options to consider. If you work with a private party to sell your car, then that is your only option, leaving you with little to consider as you make a sale. When you visit us at Richard Lucas Chevrolet, however, then you can think about which option will get you the best value for your vehicle and decide on what is best for you.
What If I Still Owe Money On My Car?
If you are looking to sell a vehicle that you are currently making payments on through dealership financing or through a third-party lender, then you might be worried about whether you can sell your car or not. The good news is that you do have some simple options for selling your vehicle, but it is important that you do things properly. Since you have a lien on the title, you will not be able to easily sell it privately as you need to be able to transfer the title over to a new owner when you sell it.
Here at Richard Lucas Chevrolet, we make it easy to sell your vehicle even if you are still making payments on it. All you have to do is bring your car to us and provide us with your paperwork so we can see how much you still owe on it, and we will figure everything else out from there. We will still offer you a fair value for your vehicle; you just need to remember that what is owed on it will come out first. For example, if we make you an offer of $8k and you still owe $2k on your car, then you will walk away with $6k – or you can use that $6k as a trade-in toward your next car.
Essentially, once you agree to sell us your car, we pay off the remaining balance on your loan and then provide you with whatever is leftover as cash-in-hand or as a trade-in. If this amount is not enough to fully pay off the car you are interested in, then we can help you figure out financing for the remaining amount. We handle these kinds of sales every day, so we keep the process simple and transparent for you, ensuring you get a great deal and drive away in a vehicle you will love.
ABOUT RICHARD LUCAS CHEVROLET
Richard Lucas Chevy has years of trust to our name, which is something we take very seriously when we work with individuals who are interested in selling their cars. We know that selling your car can be a bittersweet experience. We also know that many drivers approach a dealership thinking they're going to get the bad end of the deal.
While you may be able to get market value for your vehicle by selling it privately, you'll also have to play the role of the car salesperson. Our sales team is trained in knowing the ins and outs of all the models and trims on our lot. Our service team has resources to correct those issues you've been silently dealing with for years - issues that may not bother you but can prevent other drivers from wanting to buy your vehicle. We have the know-how and the desire to help you get into a new car, truck, or SUV without all of the potential issues that come from trying to sell something on your own.
At Richard Lucas Chevy of Avenel, New Jersey, you'll find friendly salespeople who will take you seriously. We aren't interested in wasting your time, which is why we'll provide you with an honest quote on your used vehicle. If you choose to sell to us, we'll walk you through the process step by step to ensure you're on your way to your new car as quickly as possible.
If you're ready to part ways with your current vehicle, stop by Richard Lucas Chevy today to learn about how we can help you sell your car.