CERTIFIED PRE-OWNED CHEVY
For many years, buying a used car was an arduous task. The process was long and often meant scouring through classified ads and dealing with people looking to sell vehicles that were less than reliable in their performance. But the times, "they-are-a-changin." In recent years, the term "used" has almost disappeared from the conversation entirely. Customers have the option of buying a Certified Pre-Owned (CPO) model from their local dealership, that while not being brand new, comes with all the advantages of purchasing a car manufactured in the current year. Which is why if you're in the market for a new vehicle, you should consider buying a Certified Pre-Owned Chevy. As far as the advantages that manufacturers offer in their fleet of CPO vehicles is concerned, Chevrolet has a competitive program which offers coverage not offered by the competition. At Richard Lucas Chevy, we uphold the high standard of quality that Chevrolet has always maintained since the company's formation.
Whether you're a long-time member of the Chevrolet family, or you're looking to purchase your first Chevy, we offer an expansive inventory of CPO Chevy vehicles. If you've heard CPO vehicles mentioned during any conversation about car ownership, then the basics should be familiar. Most CPO vehicles are certified by the manufacturer and put through a rigorous testing process. This is to ensure that the vehicles they certify meet the high standards set by the manufacturer and that only the finest in quality are sold to a dealership's clientele. That's the basic formula for any CPO program, but Chevrolet puts the best interests of their customer ahead of generating a profit.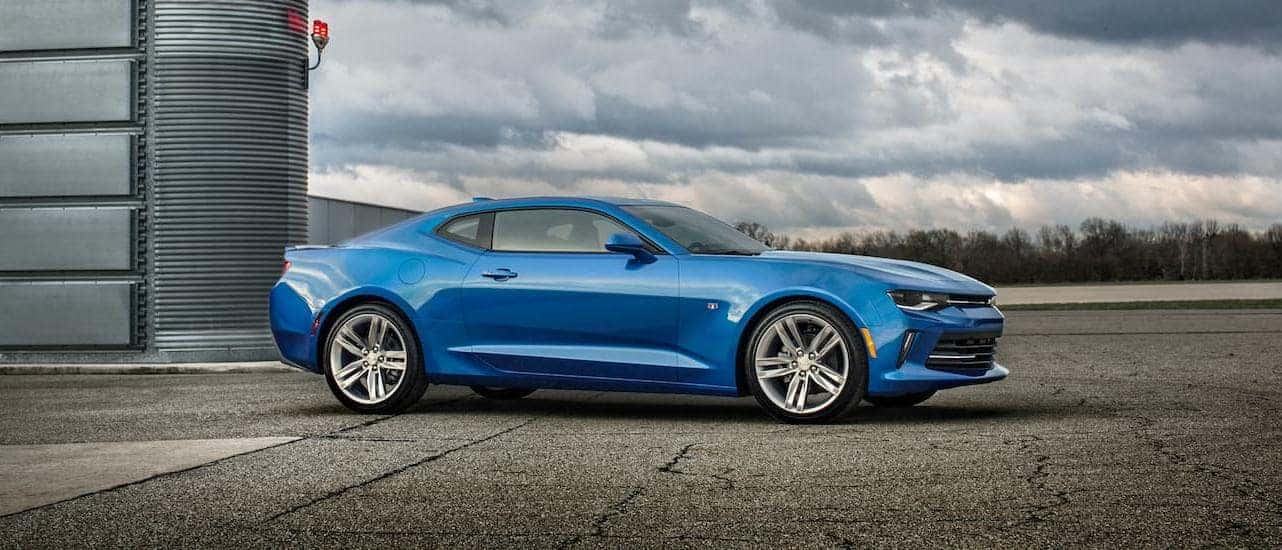 CHEVY'S CERTIFIED PRE-OWNED PROGRAM
First and foremost, all CPO Chevy's are not just inspected; they're put through a gauntlet manned by top-tier certified technicians. A 172-point inspection that leaves nothing to chance ensures quality, and to even be considered for certification, a vehicle must be no older than six years and have less than 75,000 miles on the odometer. Chevrolet backs up this quality assurance with two industry-leading warranties. A 6-year/100,000-mile powertrain warranty comes standard, as does a 12-month/12,000-mile bumper-to-bumper warranty complete with the first two maintenance visits made available at no cost to you.
Now that you're aware of the advantages that Chevrolet's comprehensive CPO program has to offer you, then it should come as no surprise that at Richard Lucas Chevy, we offer an inventory that encompasses the very best that Chevrolet has to offer. So many car dealerships offer volume in terms of inventory but perhaps lack the expertise and service that a customer needs. Other dealerships have competent staff that possesses the know- how, but their inventory selection is limited, and purchasing a vehicle from them means the possibility of settling for something that might not be practical for what you need a vehicle for. Luckily, we have the inventory you want and the service you need.
Check Out These Popular Chevy Models
You might find yourself wondering what is it we offer in ways of vehicles. With Chevrolet having such high standards for its CPO program, you better believe that we adhere to these regulations for not just the purpose of following the rules but extending an assurance of quality to you, our loyal customer. Here are just a few of the models that you'll find and some of the features and advantages that benefit your needs.
Chevrolet Traverse: If you're in the market for the ideal family vehicle, then look no further than the Chevy Traverse. As a full-size crossover SUV, the traverse boasts impressive horsepower ratings year after year and has plenty of cargo space for all of your family's needs. A towing capacity of up to 5,000 lbs (depending on the accessories chosen and model year) means you'll not only be able to take the family on that road trip you've been promising, but you can also bring those jet skis as well.
Chevy Malibu: If you're looking for economy, fuel efficiency, topped with an impressive track record of reliability, then the Malibu is the ideal sedan with you in mind.
Chevy Silverado 1500: As one of the most popular trucks on the road today, the Silverado 1500 has received consistent high marks throughout the years from industry journalists and truck owners alike. This is what the big have to do is tell us what it is you want out of your Silverado, and we'll find the perfect one for you.
Chevy Equinox: If you're in the market for an SUV but want it wrapped up conveniently in a small package, the Equinox is the perfect option for you. Under the hood of every Equinox is a mighty yet fuel-efficient engine ready to get you where you need to go. Many owners attest to the Equinox's reliability, citing the low costs of yearly maintenance..
Exceptional Quality, Exceptional Service
As you may have noticed, when you're out and about on the highways and byways, there's no shortage of dealerships to be found. To stand apart from the status quo and elevate yourself above the competition, you have to elevate yourself above typical expectations and surpass them in every way possible. Just as Chevrolet goes above and beyond with its CPO program, at Richard Lucas Chevy, we follow suit and believe in going the extra mile for you. If you think you've seen it all when it comes to what car dealerships offer, just take a look at our service center, and you'll see how we put in the extra work for your benefit.
GMC Certification
Much like the vehicles in Chevrolet's CPO program, all our technicians are ASE and GM certified. This means they know the vehicle you drive and how to properly care for it. No matter what the issue might be, our team are diagnostic dynamos and will help you get back on the road in no time at all.
Multi-Point Vehicle Inspection
We take a large amount of pride in our quality assurance. By offering a thorough assessment of your vehicle, we can take preventative measures if necessary, to make sure you get the most from your investment. Your safety is important, and we're here to help look after it.
GM OEM Parts
Your GM vehicle is tailor-made, so it can be perfect. Because of that, we only use GM OEM (Original Equipment Manufacturer) parts. This means that when we work on your vehicle, only parts that are specifically made by GM for their fleet of vehicles. Our technicians know GM parts like the back of their hand and can answer any inquiries you might have about the individual parts and their reliability.
FIND YOUR CERTIFIED PRE-OWNED VEHICLE AT RICHARD LUCAS CHEVROLET
At Richard Lucas Chevy, we are proud to be from the great state of New Jersey. We have the same pride in where we're from that you do. We exemplify the homegrown quality and honesty that so many of us know of. So when you step foot on our lot, you know we will treat you with the respect you deserve. When you're ready for a Certified Pre-Owned Chevy, come see us. We're only here for you.