BAD CREDIT CAR DEALERSHIP
Are you shopping for a new vehicle but fear that your bad credit history will keep you from getting behind the wheel of a vehicle you desperately need? We know many people fall on hard times that can lead to late fees, bankruptcy, charge-offs, and loan defaults. However, we don't believe that these hard times or your bad credit history should prevent you from finding reliable transportation. That's why we're what you'd call a "bad credit car dealership" because we work with all types of credit to ensure our customers drive home happy in a reliable vehicle that will serve them well.
Here at Richard Lucas Chevrolet, we don't believe that your credit history defines you. We treat all our customers like VIPs, and that starts with our Easy Price Promise, which is our guarantee to deliver upfront pricing with absolutely zero hassles. We're not here with sales gimmicks or hidden pricing that leaves you frustrated and stressed. Instead, we're here to replace that stress and frustration with excitement by helping you find a great car at a price you love.
To reduce your stress even further, we've streamlined the entire process from shopping our inventory to finding the most competitive finance options available, regardless of your credit history. These are just a few benefits of shopping with us. So, what else can you expect from our team, and how can we help you rebuild your credit?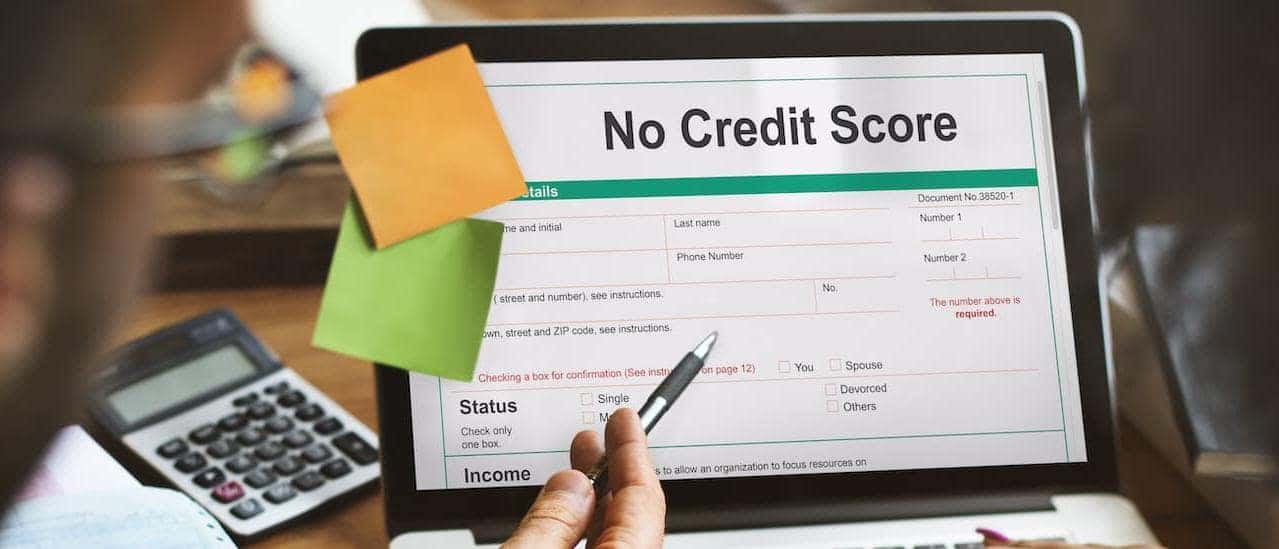 Bad Credit or No Credit? No Problem!
The cycle of bad credit feeds itself and often feels like an uphill battle. Rebuilding your credit can be especially difficult if you need a reliable vehicle to get you to work so that you can earn a paycheck to pay your bills on time and avoid late fees, bankruptcy, and other factors that contribute to poor credit history. Fortunately, you can end the cycle when you shop for a vehicle with Richard Lucas Chevrolet. We can help you rebuild your credit and get back on the road to financial success.
Bad credit is attributed to a variety of factors, from not paying your bills on time and defaulting on your loan to filing bankruptcy. As your credit score drops and your history is marked by late payments and collections, few lenders are willing to give you a loan or line of credit because of the associated risk. However, we're not like most dealerships because we're here to help you secure the credit approval you need regardless of your credit history. Why? Because we know that a car loan is a great way to improve your credit score.
Once you're pre-approved for credit with us, we'll help you determine your budget and find a vehicle that best meets your driving and financial needs. When you find a vehicle you like, we'll help you get insurance and explain all the bells and whistles of your new ride before we finalize the paperwork and send you home. That's when the real work begins!
Your credit score is based on five categories: payment history, amounts owed, length of credit history, credit mix, and new credit. New credit and the types of credit each make up 10% of your score, which means that a new car loan can help boost your score in both these categories. The length of your credit history makes up 15% of your score, while the amount owed makes up 30%. The biggest portion of your score is your payment history (35%) and is one of the easiest factors that you can change. If your history is marked by months of late payments, you can slowly rebuild your history by making your car loan payments on time and in full, which will improve your score dramatically over time.
You've Got Options!
One of the great things about shopping with us is that you have a variety of options regardless of your credit history. As a premier Chevrolet dealer, we offer competitive pricing that puts more money in your wallet. You'll also find that Chevrolet offers exceptional rebates on various models, which adds to your overall savings. This can help you get behind the wheel of a Chevy that's loaded with features. RICHARD LUCAS CHEVROLET Aside from our pricing and rebates, we work with over 30 different lenders to give you the best variety and chances for credit approval. We can even help if you have no credit history or if this is your first time purchasing a
Depending on your credit approval, you also have options when it comes to your down payment. Some customers qualify for $0 down, which means you won't owe anything at the time of purchase. However, since your down payment depends on your credit approval, we encourage our customers to plan ahead. We recommend customers prepare to pay around 5-15% of the vehicle's sale price.
Aside from planning for your down payment, we also encourage you to browse through our inventory to get a better feel for the Chevy lineup as well as everything we offer in our pre-owned inventory. You can view our virtual showroom and pre-qualify for financing from the comfort of your couch, or you can head over to the dealership, where our team can help you navigate the entire process in no time at all.
Once you find the vehicle of your dreams at a price you can afford, the rest is a breeze. As our customer, you'll enjoy the benefits of our VIP program, which extend long after you drive off the lot. If you buy a new Chevrolet, you'll receive two free oil changes and tire rotations, as well as access to Chevrolet's 24-hour Roadside Assistance service for five years or 60,000 miles. Other VIP perks include a lifetime of free multipoint inspections, a large inventory of loaner cars, and complimentary refreshments and WiFi in our lobby to make your wait more comfortable when your vehicle is in the reliable hands of our service department.
IT'S TIME TO SHOP WITH US!
Are you ready to rebuild your credit? We know that people fall on hard times and understand what it means to work tirelessly for a paycheck just to keep the utilities on and put food on the table. We also know how easy it is to get behind on your payments, default on a loan, or not have the money to satisfy collectors. That's why we're proud to be a "bad credit car dealership" here at Richard Lucas Chevrolet.
We believe that a cycle of bad credit shouldn't keep you from buying a vehicle that you not only love but that will also keep you safe and provide reliable transportation for you and your family. This is why we work with over 30 lenders to help customers with all types of credit histories get approved for a loan. It's our way of helping our customers get back on the road and rebuild their credit at the same time.
If you need a new vehicle but worry about your poor credit history or lack thereof, then it's time to shop with Richard Lucas Chevrolet. We're here to help you find a great vehicle at a price you can afford. That's what it means to be part of our family, and it's why we treat every customer like a VIP.